Ignite's Content Writing and Editing Services. Professional Writers creating original content AND visibility-enhancing writing and editing!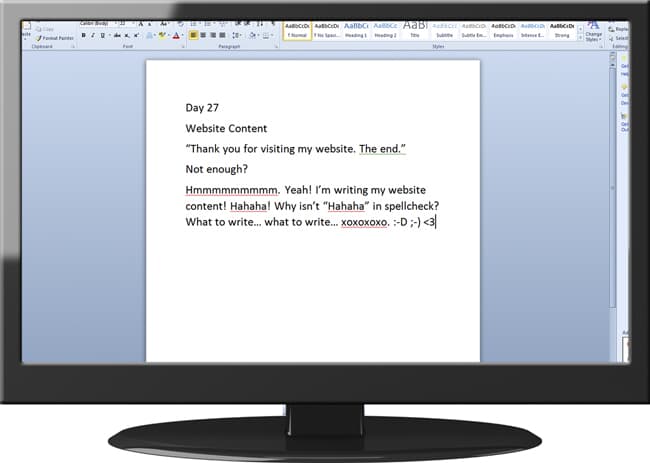 The right content... every word, every sentence... is vital to the success of your website, blog or printed material. Expert content writing and editing will help you achieve your best results.
Stop pulling out your hair and/or banging your head. Or procrastinating. Writing the content for your website, blog, brochures, postcards... it can be a daunting, time consuming or stressful task. After all, you understand the importance of well-written content. But, with so much else on your plate, it can be a stressful task. Let our professional writer and editor handle it for you!
Content Writing, Editing & Search Engine Optimization
Depending on your website, blog or the printed material for which you need content, our writer and editor will help you communicate your message using the best written content possible. This includes editing material you have already written or creating new material written in your voice. In addition, writing in a manner to best work with optimizing your website for the search engines is a specific area in which our writer excels.
Pricing & Descriptions for Content Writing & Editing Services
CONTACT US TO GET STARTED