Increase your online sales with Ignite's eCommerce solutions.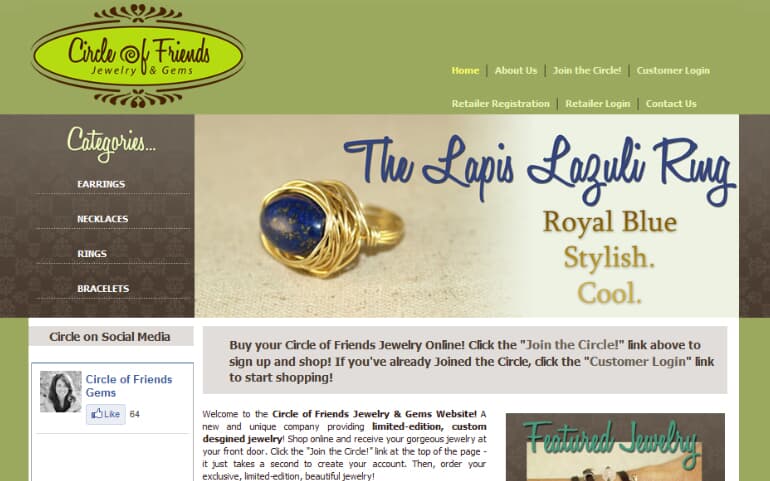 You've got the products. You've got the passion. Now it's time to start or improve your online sales!
You do not need to spend a fortune to receive the perfect eCommerce solution! When launching your online sales website, it seems that you have to spend a lot of money to get the right custom designed website. Or, you are left with the large cookie-cutter website companies who are cheap and promise a few clicks here and a few clicks there and you've got sales streaming in!
The reality is that many online sales businesses fail quickly because the owners lack the experience and expertise. Their talent lies in the product or service they have created, but the right branding, website and marketing are left to guesswork. I have personally created and been involved with numerous successful eCommerce businesses. That experience combined with the expertise developed with Ignite enables me to help create the most effective branding, websites and Internet marketing systems to help businesses thrive online!
Here's how it works:
Consultation One of the most important things necessary to get started is an in-depth consultation so I can thoroughly understand your brand, your business and your goals. This is one step that is often lacking with some of the larger companies. Here, you have a professional who wants to partner with you and be involved in your success! It is only by gaining a thorough understanding of your product and business that that can take place.
Branding It is imperative that you have a recognizable brand identity. Ignite creates beautiful, stunning, custom designed, original logos and matching print materials. Print includes business cards, brochures, flyers, postcards - everything you will need to get your brand out there!
Website Development Obviously, your website is extremely important in this venture. The wrong website can equal the wrong presentation. And that can mean that the effort and hard work put into creating your brand can be meaningless. That is one of the risks of the do-it-yourself, point-here-click-there templated websites! Your website needs to be created from scratch - custom built to your product - not the other way around. And that is precisely what you receive with Ignite. Your website will include everything you need to present your product or service well, create brand identity, ease of use for buyers, your shopping cart, and product management with a focus on immediate sales and return buyers. Database management and installation of your SSL certificate (needed for credit card sales) can be included. Also, your shopping cart will be custom designed for your specific service or product and the user experience.
SEO & Marketing Strategies Once your website is launched, Ignite will implement the power of our Crescendo service. This is the service that gets you found through the search engines as well as coaching on how to effectively use social media, sales and marketing ideas and the focus on growth of your product. Throughout the course of this service, you have access to the coaching and support that can help your business thrive.
To learn more, contact Christopher Malone at Ignite for your consultation. Call 720.464.4617 or CLICK HERE to complete the contact form.
SAMPLES
GET STARTED!