Facebook and Insta and Twitter... oh my! Finally... expert training on how to effectively utilize social media to grow your business or practice!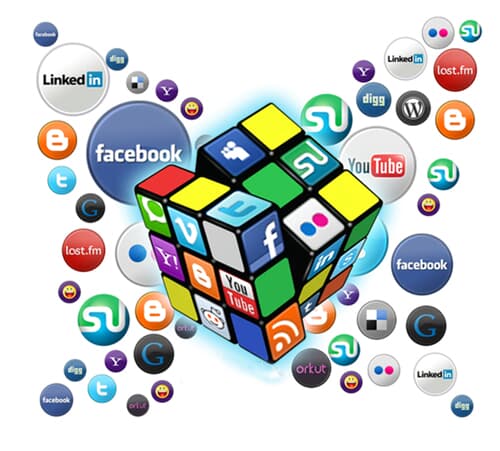 The proper use of social media will increase your reach to new potential clients or customers. And, very importantly, will help your website show up higher in the search engines. How?
That is what Ignite's Social Media Training / Bootcamp is all about! You know you need to focus on fully utilizing social media. But how to do it effectively with the best results can be confusing and time consuming. Our NEW Social Media Training and Bootcamp will help you accomplish this - which in turn will increase your visibility and business growth!
Whether your business or practice is new or it is well established, effective and proper use of social media will work wonders for your growth. It is not enough simply to have a Facebook page. While it's a start, there is an important methodolgy to doing this right. And when you become efficient by knowing precisely what you are doing and why, you will greatly benefit your business or practice. It does not need to be time-consuming or confusing! This service is vital in showing you how.
Introduction to Social Media (Bootcamp)
This service is included with the Crescendo service at no additional fee! Or, you can sign up for it as an add-on or as a service by itself. This is the 10-Week / 1-hour-per-week service. See below for details. SPECIAL INTRODUCTORY PRICE: $300.00.
Advanced Social Media Training
This is the more in-depth version of the Social Media Bootcamp. This is also a 10-week course, but 3 hours per week are dedicated to you and your training. There is flexibility, as we know you can be busy! But, the benefit of this course and the affect it will have on your business or practice is worth the time! See below for details. SPECIAL INTRODUCTORY PRICE: $900.00.
DESCRIPTION
You will receive one-on-one guidance for you or whomever you have in charge of social media at your business or practice. Either I or another Social Media Genius will fill your head with the knowledge and know-how for practical application. For 10 weeks, you will be enrolled in this service which includes consultations for an hour each week (or 3 hours if you opt for the Advanced, more in-depth program). You will learn how to utilize social media tools like Facebook, Twitter, Pinterest, LinkedIn, and blogging techniques. Consultations can be over the phone, through video conference, or face to face, and each session will hone your brand's voice and expand your social media presence.
This Social Media Bootcamp or Advanced training will also teach you the skills to run your own social media platform. Educating you in sites like Hootsuite will help you manage a schedule for social media releases and streamline the process.
Social Media Specifics:
Included with this service is an education and development of the following sites: Facebook, Twitter, Pinterest, LinkedIn, Hootsuite, and other relevant social media as well as your custom Tumblr blog. Development includes creating an identity for your social media pages and writing an "about" (or equivalent) section, as well as posting some initial tweets, posts, pins, etc. to cultivate a foundation for education.
Schedule:
You will receive either one or three hours of consultations per week for 10 weeks. The first week is devoted to learning your brand and audience through an interview, creating each social media site, and personalizing it to your business. The next six weeks will include an educational overview of each site as well as posting strategies. The remaining weeks are flexible and based on the client's desires and areas where more learning is needed.
Week 1: Set-up, Interview, Time Management and Personalization
Week 2: Blog - How to use it, what to write, and methods to ensure success!
Week 3: Facebook - Set-up and most effective use.
Week 4: Twitter - Set-up and most effective use.
Week 5: Hootsuite - Set-up and most effective use.
Week 6: LinkedIn - Set-up and most effective use.
Week 7: Pinterest - Set-up and most effective use.
Week 8-10: Varies - Based on your business or practice and your needs.
Educator and Coach:
If you have any questions regarding your social media platform or brand voice don't hesitate to contact your social media professional. However, please know that this program is designed for consultations that are one hour each week and as such questions and requests may be deducted from that hour. Any over-time consultation may result in an additional fee. If you are still struggling with your social media presence consider an add-on to your current boot camp package that will allow two additional hours of consultation each week.
What to expect from your social media professional:
Understanding: In order to create a successful social media platform a deep understanding of the brand and culture of your business is vital. Our social media professional will listen and learn about your company in order to create an authentic yet unique voice for your business.
Education: Social media is a complex field with many moving parts. To make the most of your web presence it is important to attract and interact with readers. The intro to social media boot camp will help teach you the skills necessary to keep up with the demands of the social media market. This includes how to schedule posts and plan blog entries, as well as tricks and tips for developing content.
Foundation: Our social media professional will help you set up your social media sites to ensure each level of your social media platform is seamlessly connected in your brand's voice. Our professional will also initially help post dynamic content, in order to build your platform on a solid foundation.
Flexibility: The allotted hour long consultation each week will be yours to assign as you see fit. Our social media professional will meet in person, over the phone, or through video conference to discuss what's next in your social media agenda. This hour can be broken up into several shorter meetings each week or one long meeting. It is also a time for you to ask questions and fully understand what is happening with your social media presence.
CONTACT US TO GET STARTED